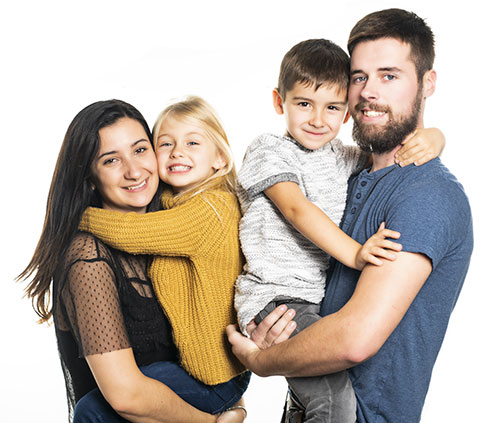 Building
Montana Families

since 1953
Catholic Social Services of Montana is a non-profit organization dedicated to advocating for and supporting the needs of babies, children, individuals, and couples by building and strengthening Montana families. We provide personalized adoption services to expectant and potential birth parents and families considering adoption as well as life-long support, compassion and professional guidance.
Unplanned pregnancy? You have options. We offer support and resources to help you make informed decisions regarding parenting or an adoption plan.
Curious about adopting? Adoption can be a wonderful way to build a family. Let us show you how we work to find families for children.
Make a gift or get involved. Your support, whether large or small, helps improve the lives of the Montana families we support.

Unplanned
pregnancy?


We can

help

you!
Life doesn't always happen as planned, but you always have options. At Catholic Social Services of Montana, we can help you prepare for the unexpected—so you can make the decision that is right for you.
Meet
Our Families

Waiting to

Adopt

The following are examples of couples who are waiting to build their families through adoption. They have all been through an extensive screening process but this list does not include all of the families we work with. If you would like to choose a family, we provide a much more detailed portfolio to aid you in an informed and educated decision. Please contact us at 1-800-BABY-DUE.
Catholic Social Services of Montana provides a free Baby Boutique in Helena for families that need assistance. We supply diapers, wipes, pull-ups, infant and toddler clothing, and some hygiene items.
Donations gratefully accepted! We can always use:
Diapers (Size 4, 5, 6)
Pull-Ups (Any size)
Wipes
Infant/toddler clothing
Hygiene items
Formula
Now located in the Brondel Center in the Cathedral of Helena. 530 N Ewing St, Helena, MT 59601. Please call (406) 442-4130 to schedule an appointment to pick up or donate items.