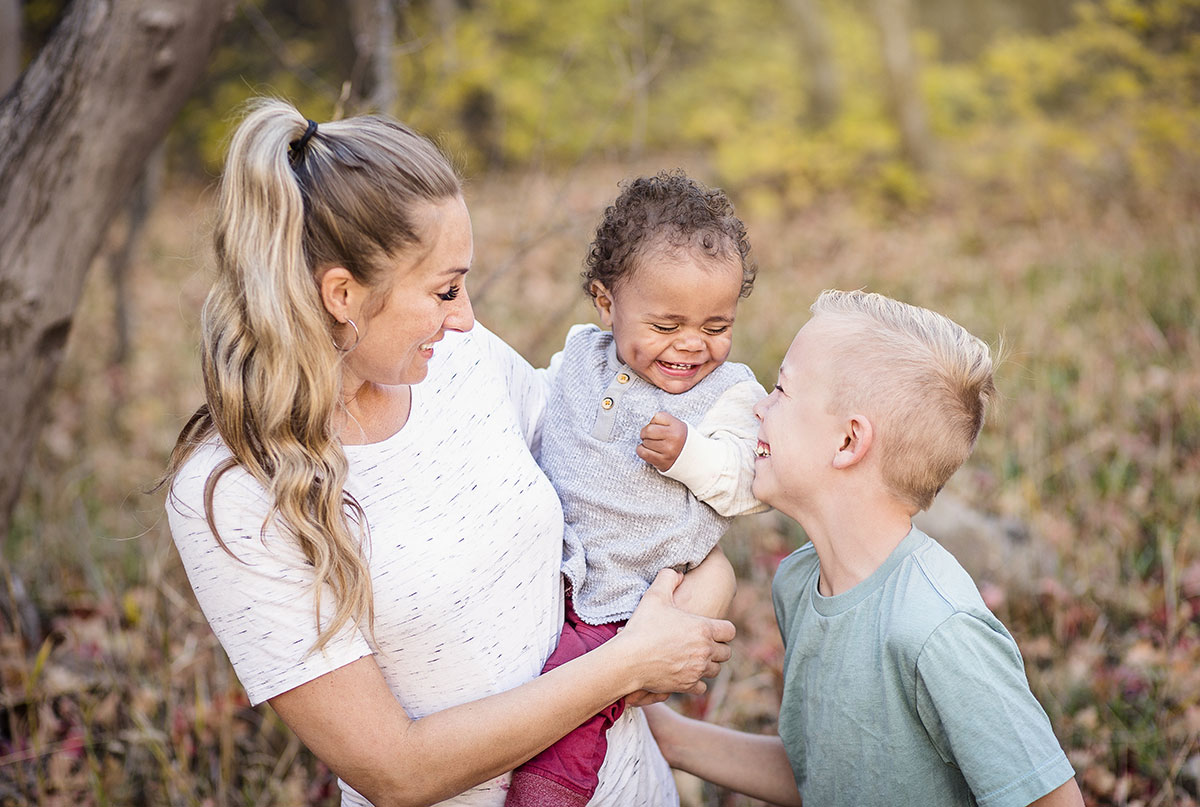 Our Adoption Philosophy
Our infant adoption program focuses on and strongly encourages open adoptions. We believe that this type of adoption is in the best interest of the child, birth parents, and even adoptive parents—all members of the adoption constellation. Most importantly, research has shown that children who have information and access to someone in their birth family tend to have better self-esteem and confidence because they know their roots.
Our Mission
Rooted in Catholic social teaching, Catholic Social Services of Montana believes that every child has a right to a healthy, loving family. We provide lifelong services to families and individuals through advocacy, compassion, outreach, education and social justice.
Building
Families.


Changing

Lives.
For over 60 years, Catholic Social Services of Montana (CSSM) has been a pillar in building and supporting Montana families. Founded in 1953 as a statewide, non-profit organization funded and supported by both Catholic dioceses in Montana, we are a licensed, non-profit adoption agency. We offer a full range of services to expectant parents facing an unplanned pregnancy and families interested in welcoming a child into their lives.
For those experiencing unplanned pregnancies, CSSM provides free, confidential, and professional counseling. Social workers travel all throughout the state of Montana. Through offering support, guidance, and resources, we empower parents to make informed decisions regarding parenting or possible adoption of their child. There is no faith-affiliation requirement to receive these services.
For families curious about potentially adopting, CSSM offers preparation and support for welcoming a child into their family. We help them navigate the complex relational issues and legal procedures inherent in adoption. Our Montana-based infant adoption program focuses on and strongly encourages open adoptions as we believe they are in the best interest of the child. CSSM assists in domestic, private, cooperative, agency-to-agency adoptions, direct parental placements or international adoptions by conducting home study services and post-placement evaluations.
Ultimately, CSSM programs focus on empowerment, dignity and compassion. With professionalism, we promote and encourage self-knowledge and external research in order to promote positive, confident decision-making. Our services are tailored for the unique circumstances of each person and our impact is significant and measurable. The key to the success of CSSM for the past 60 years is the support and compassion we offer to all the individuals and families we serve. In our commitment to serving the best interests of our clients, we offer lifelong assistance and support services to pregnant women, adoptive families, and children.
Our
Guiding

Principles

The beliefs of Catholic Social Services of Montana align directly with the Catholic Church's social teaching:
We believe that each person is SACRED, made in God's image, equal in dignity.
We believe that each person is SOCIAL, called to participate in family and community.
We believe that all people have RIGHTS and RESPONSIBILITIES, including the right to life and its necessities and the responsibility to respect the rights of other and work for the common good.
We believe in caring for people who are POOR and vulnerable before all else.
We believe that workers have rights, WORK has dignity, and that we are all partners with God in creation.
We believe that SOLIDARITY is our call. We are our brothers' and sisters' keepers.
We are for CREATION. We believe in living in interdependence with all God has made.